Selecting the Best Chassis Grease for Your Fleet Truck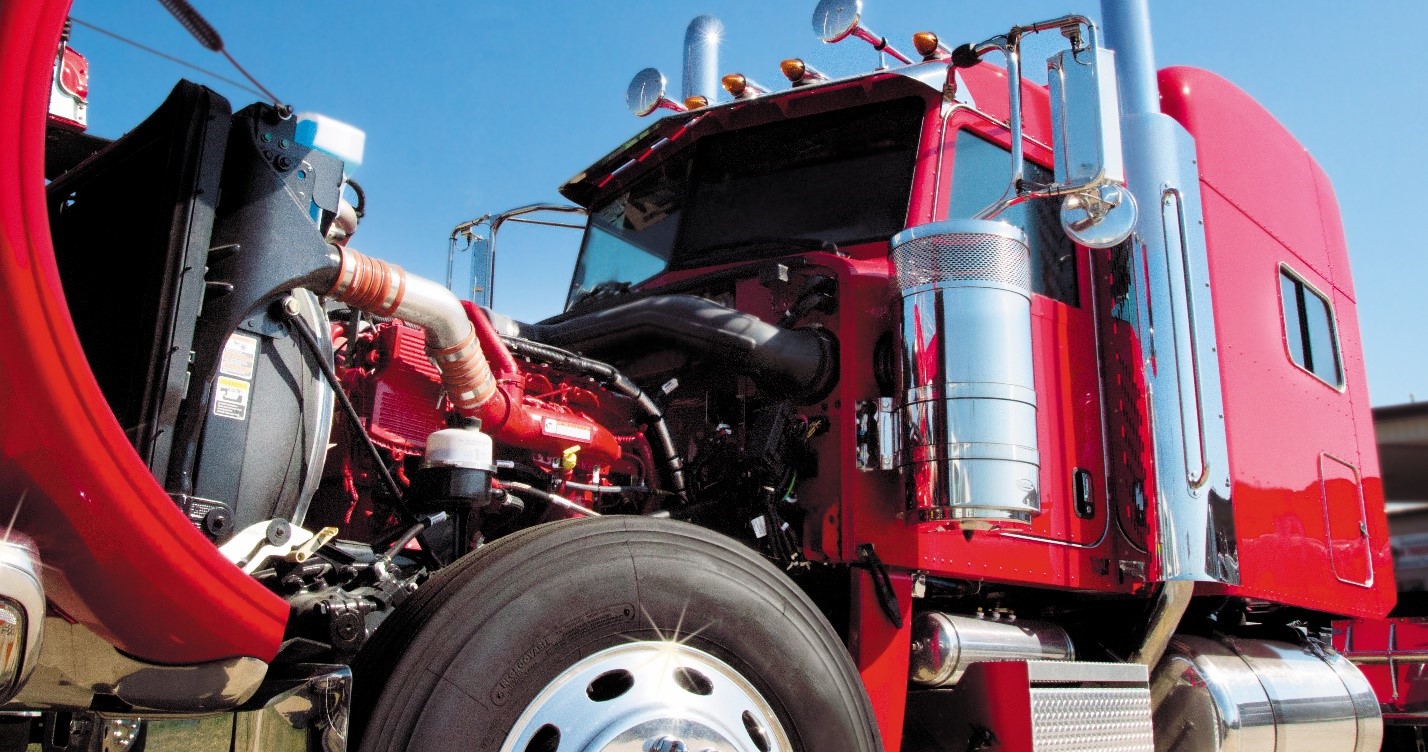 When it comes to taking care of your fleet truck, one of the most critical components of a good care routine is selecting the right grease for the job. Failing to pick the correct chassis grease can result in expensive and time-consuming issues. By choosing the right heavy-duty grease, you can ensure your vehicle runs smoothly and operates at peak performance.
WHY YOU NEED A CHASSIS GREASE
Fleet trucks are known for hauling heavy loads across state lines and through all elements. Your truck is constantly competing against the worst elements and contaminants, including water, dirt, snow, salt and drastically fluctuating temperatures. Therefore, it's critical to have a quality lubricating grease to protect your truck from serious damage.
In fact, if your truck doesn't receive proper greasing and lubrication, you can expect to experience major failure of different systems within as little as a year.
Not only is it critical to apply the right grease, but you must also apply the grease correctly. Failing to do so can result in excess grease leaking from the seals, providing the perfect opportunity for contaminants to get into your valuable truck systems and wreak havoc. Not only will the grease leak, but it will begin to evaporate at an expedited rate, causing extensive damage to your wear components.
CHASSIS GREASE CATEGORIES
That's why the first thing you need to do before starting to select a grease is review your fleet truck's owner handbook. It is important to follow the OEM recommendations. Another source for chassis grease guidelines is the National Lubricating Grease Institute (NLGI), which recommends selecting an NLGI-certified grease.
These greases come in two categories - G level and L level. It is important to distinguish that the G-level greases are used for wheel bearings while L-level greases are explicitly used for chassis. Each level has subcategories to label the greases more accurately. For the G-class, there are GA, GB, and GC. For the L-class, there is LA and LB. For example, Mystik's JT-6 super heavy-duty grease is an NLGI-certified chassis LB grease, with LB being considered the higher-performing chassis grease subcategory.
There are several quality NLGI-certified greases to choose from, so you must evaluate the benefits and compromises of each. For example, some greases may have stated operational uses at temperatures colder than -40°C but this doesn't mean that the grease is pumpable in centralized systems at these temperatures. It's small details like this that can make a significant impact on the overall condition of your chassis grease and truck.
CHASSIS GREASE PROPERTIES
There are several properties that should be considered when selecting a chassis grease. The first concerns the grease's consistency. Consistency is a grease's ability to maintain its form when force is applied. Consistency is rated by the NLGI scale of 000 to 6, with 6 being the thickest state with a consistency like cheddar cheese and 000 being the thinnest with a consistency similar to vegetable oil.
Along with looking at the grease's consistency, you must evaluate its dropping point. The dropping point is the temperature at which grease starts to liquefy under high temperatures. If you are working in a hotter environment, this can be a great characteristic for your grease selection to have, but if you work mainly in colder climates, this may not be as high of a priority as other characteristics.
CHASSIS GREASE TESTING
The next aspect to consider is how the grease performs during testing. Five main tests are used to analyze the performance of different heavy-duty chassis greases. All these tests reveal important information about the efficiency of these greases.
The extreme pressure test measures the grease's ability to carry heavy loads, which directly affects a component's lifespan and the amount of downtime they will experience.
The mobility test shows the mobility and pumpability of the grease, which affects the grease's ability to stay in place.
The water washout test reveals how the grease resists the effects of water. The better the washout resistance, the more likely the grease will prevent failure and increase service life.
The water spray-off test shows how well the grease stays in place when exposed to direct water spray. If the grease resists spray-off, it reduces the chance of rust and corrosion.
The corrosion test depicts how well the grease protects equipment from rust.
UNDERSTANDING YOUR FLEET TRUCK'S NEEDS
While your individual fleet truck needs may vary, there are common characteristics experienced across the board. Each should be taken seriously to help prevent costly repairs and downtime. Fleet trucks need a quality chassis grease that can perform well during both testing and implementation.
The best heavy-duty chassis grease for your needs is the one that has the best protection against heavy loads, weather conditions and contaminations while fitting within your overall budget. Chassis grease is a significant investment, and you can make an effective and informed decision by having all the facts, guaranteeing your fleet trucks are operating as safely and efficiently as possible.