Foodliner®/Quest Liner® Prolonged Regreasing Intervals After Switching to Mystik® JT-6® Heavy Duty SynBlend 460 #2 Grease
Challenge
Foodliner/Quest Liner is one of the largest bulk food grade and specialty chemical carriers in the United States. They have a fleet of tractors and specialized trailers that are subject to local, regional and long-haul drives across North America. Preventative maintenance care is essential to their operation. The Mystik team proposed switching to a high-performance grease designed for a variety of heavy-duty applications to help prolong their regreasing intervals so that it better aligns with their oil changes.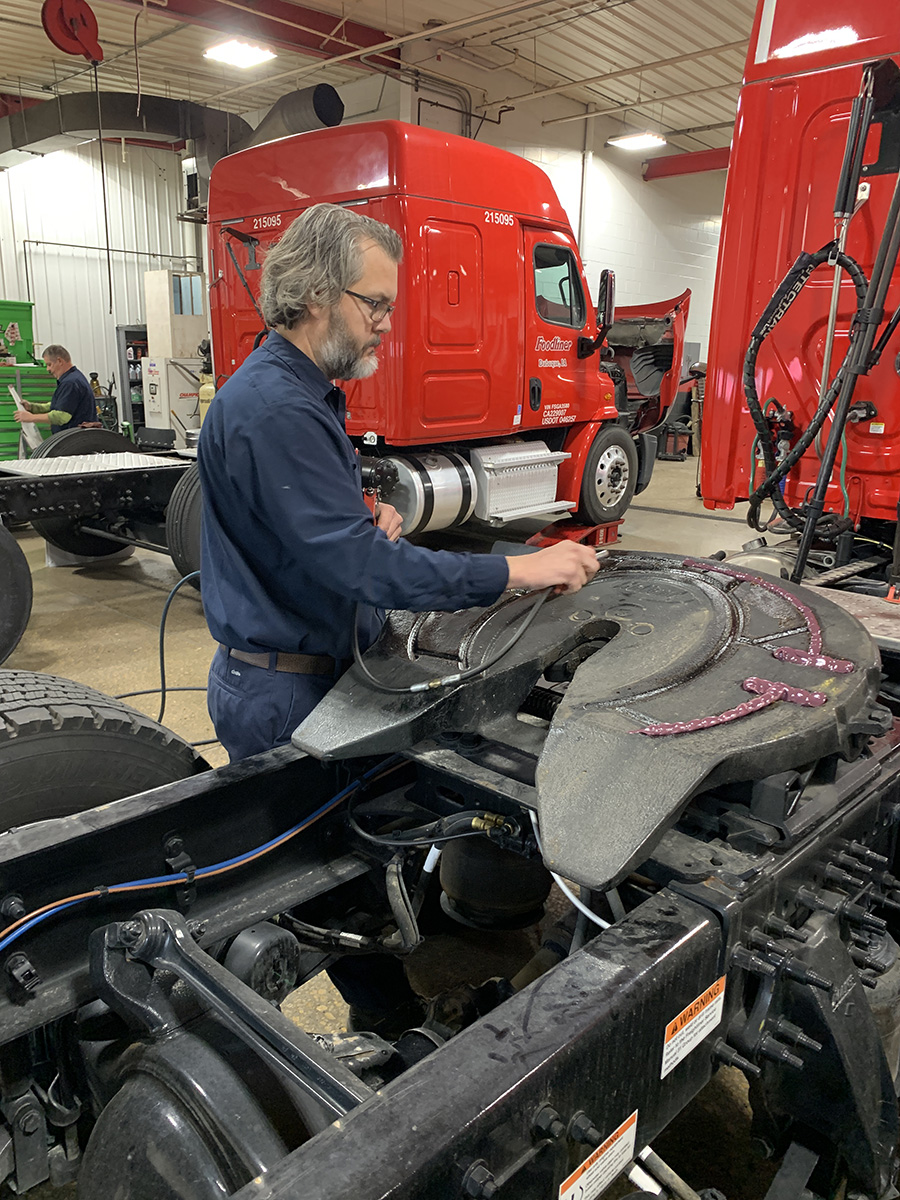 Solutions
Mystik Lubricants experts and engineers advised Foodliner/Quest Liner to "just try" the Mystik grease in a test trial. Mystik has a range of heavy-duty greases to help fleets attain their preventative maintenance goals. Heavy duty greases are developed to withstand a wide range of heavy-duty trucking applications and exhibit excellent wear control, extreme high EP performance and outstanding water resistance and superior corrosion protection.
After putting the Mystik grease to the test, Foodliner/Quest Liner confidently made the switch to Mystik JT-6 Heavy Duty SynBlend 460 #2 Grease, engineered to extend service intervals beyond those of conventional greases.
Outcome
The Mystik grease was tested for several months over wide temperature ranges and rough city elements. Foodliner/Quest Liner found that their local and regional drivers did not have to come into the shop as regularly, and their fifth wheel did not show signs of rust or dry spots after facing fluctuating weather conditions. Long haul drivers also did not have to regrease as often while on the road, but when they did, they had the convenient on-the-go squeeze tube to easily apply the Mystik grease.
"Working with the Mystik team and their quality product has been a very enjoyable experience. I look forward to continuing my relationship and experiences down the road with them," said Tyler Neumann, General Manager, Cement Division for Quest Liner.
About Foodliner/Quest Liner
A bulk carrier since 1958, Foodliner/Quest Liner is one of the largest bulk food grade and specialty chemical carriers in the country and is a Transport Topic Top 100 carrier since 2014. Foodliner/Quest Liner operates local, regional and long-haul fleets, transiting varying temperature ranges and cities across North America. Headquartered in Dubuque, Iowa, the company has 33 locations across 48 states, Canada and Mexico.